This post is directly addressed to anyone who will face the question: what does my child's disability say about me? About my life? If that is you or someone close to you, you know the intensity of the question.
"Oh me, oh life, of the questions of these recurring."
But we of the diagnoses aren't the only ones who wrestle intensely with the hard questions of life and identity. The deep soul searching incited by our touches with disability comes from a place which exists inside us all. Crises of the self are common to all of humanity. So, indirectly, I suppose this post relates to everyone.
To attempt an answer to our question, I'll tell you a story.
Heath White is a former Air Force pilot who currently works for the FBI. In his free time, he raises cattle with his family at their home in East Texas. He also runs marathons while pushing wheelchairs loaded with people who cannot run on their own feet.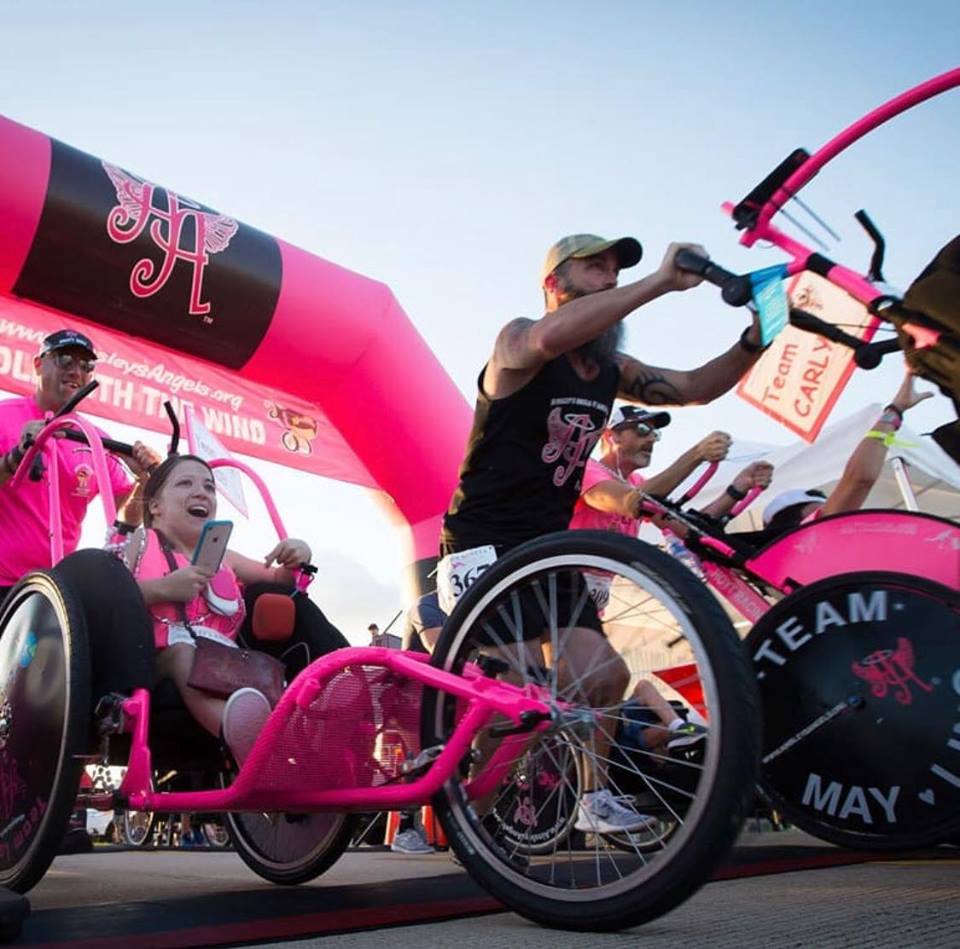 I was introduced to White through an ESPN E:60 feature about his running which went viral a few years ago.
He is a man in motion, full of energy and exuding love for people with special needs, especially his daughter Paisely. When I contacted him to talk about the story, he was more than willing to give away his time – "I'll do anything for the community." You believe him when he says that.
He'll drop everything to take a phone call or book a flight to support an event, anything, if he can help a person or a family with special needs. He strikes you as a man who knows who he is and lives with purpose.
If you only knew Heath a decade ago, you probably wouldn't recognize him today.
The Perfect Life
Rewind a few years and you'll find a man entering into the prime of his life, overflowing with the kind of confidence that can only come from years of winning. He had a star athletic career under his belt, a beautiful wife in his arms, a healthy baby in the crib and a job people write movies about. Guys look at a man like that and think, "I want what he has."
That's exactly what Heath wanted. The perfect life, an enviable life. And it was unfolding around him. It was unfolding perfectly, until, in one disastrous moment, an unforeseen variable entered the equation and threatened the whole perfect formula.
A flagged ultrasound during the Whites' 2nd pregnancy led to an amniocentesis test which revealed the marks of an extra copy of the 21st chromosome. The little girl in the womb showed undeniable signs of a disabling error in her DNA. There was a glitch in the transmission of the Whites' healthy, beautiful and successful genetic coding.
The news was unbearable and unacceptable for Heath.
A man reared in the world of cattle, he knew that when there is a flaw in the offspring, the bull takes the blame. The news of his daughter's broken genetics was a tarnish on his image that he couldn't tolerate. His reputation as a winner, big time stock, was on the line.
So Heath did what many in his shoes have done. He demanded an abortion.
"People will do anything, no matter how absurd, in order to avoid facing their own souls." -Carl Jung
White is not alone in his reaction to the unwanted imposition of disability into his life plans.
The realization that my daughter was disabled came with a singular shock in my own life. Before Elizabeth, I had only seen Down syndrome from a distance, as an abstraction, but nothing more. Then my daughter slipped through the prenatal testing gauntlet to crash into our world with a face unlike anything we imagined.
That morning, when I held my daughter in my arms, I looked into the eyes of Down syndrome and, for the first time, it was mine. It belonged to me. It appeared out of nowhere and suddenly, irrevocably entangled itself into the fabric of my heart. Down syndrome, disability, was no longer a concept 'out there'. It was my daughter, my family, it was me.
That mind-altering realization comes haunted with a question.
What does this say about me? What does this say about my life?
Most of us carry an image of an ideal identity, the perfect life. We spend massive amounts of time and energy building our lives around those images – Successful. Wealthy. Beautiful. Strong. Free.
But behind those structures we build, other images linger. Darker ones we don't want to think about and from which we will run at all costs. Weak. Unattractive. Unwanted. Unworthy. Trapped.
It's hard to tell which is more motivating – the promise of perfection or the threat of imperfection's exposure. In the age of digital personal branding, the pressure to achieve the ideal can be enormous.
Whether we are running from or running towards an image, as long as we are running, we'll never know who we really are. Our lives will not be authentic, and therefore they will be fragile.
Maybe this is one of the things that makes a diagnosis of disability so emotionally crushing.
Picking up the pieces
When Heath White first heard the words Down syndrome, his main concern was "what will people think about me? What weakness inside me caused that?"
Looking back, he describes himself in those days with two adjectives his former self would never have admitted to: scared and selfish. Running from his fears, running from the terrifying prospect of weakness, he demanded the termination of what he could only perceive as a threat.
So what happened next?
You can imagine the tension his response created for Heath's wife, Jennifer. Her husband meant the world to her, she understood and shared his pain, yet ending the life of the child in her womb would set her against everything she valued and believed in.
In the end, after agonizing hours of deliberation and prayer, she gave him her answer – "get on board and be the man you should be or leave." My child will live.
The unmovable will of a mother won the day and a few months later the couple came face to face with their daughter. Paisely White. A soft little ball of humanity who came into Heath's life like a blast of dynamite – shattering the facade of a perfect life. Leaving a pile of broken pieces.
As Heath tried to come to terms with his new reality, one moment opened his eyes to an entirely new perspective and provided a framework to rebuild a life. One very ordinary day, while tickling Paisely, he noticed that she giggled and struggled to push his hands away just like her older sister. In that moment, Heath's grip on his dream life and his resistance to the imperfection of his daughter's genetics broke.
This is my daughter.
That was the beginning of an epic transformation. Having faced his fears and accepted his losses, Heath was free to truly see his daughter, not as a threat to his identity, but as his beloved child, a unique and captivating little human who had stolen his heart. And he had to tell the world about it. So he decided to run a road race with Paisely and publicly declare his pride for her.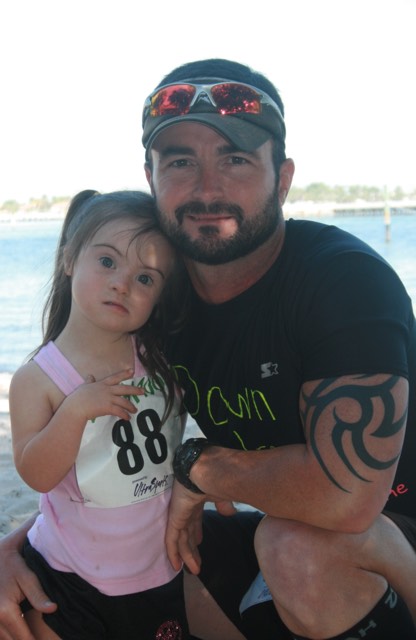 Together, they ran a 50k ultra-marathon. They came in 2nd place. A few days after the race, Heath got a phone call from a producer at ESPN. "Yeah right, this is ESPN." It really was ESPN, and they wanted to feature the Whites on E:60. Heath got his chance to show off his little girl – to millions of people, all over the globe.
Today, Heath no longer runs with his daughter. When he and Paisely reached an impressive tally of 321 miles together (the numbers representing 3 copies of the 21st chromosome), Heath realized that he had accomplished his goal for the races.
Now his oldest daughter is the one who runs with Paisely. (She's planning on becoming a therapist for kids with disabilities.)
After the thrill of running with the kind of purpose he had found with Paisely, running solo just didn't offer the satisfaction it once had. So he found others with special needs who wanted to experience the joy of racing and added new partners to his team.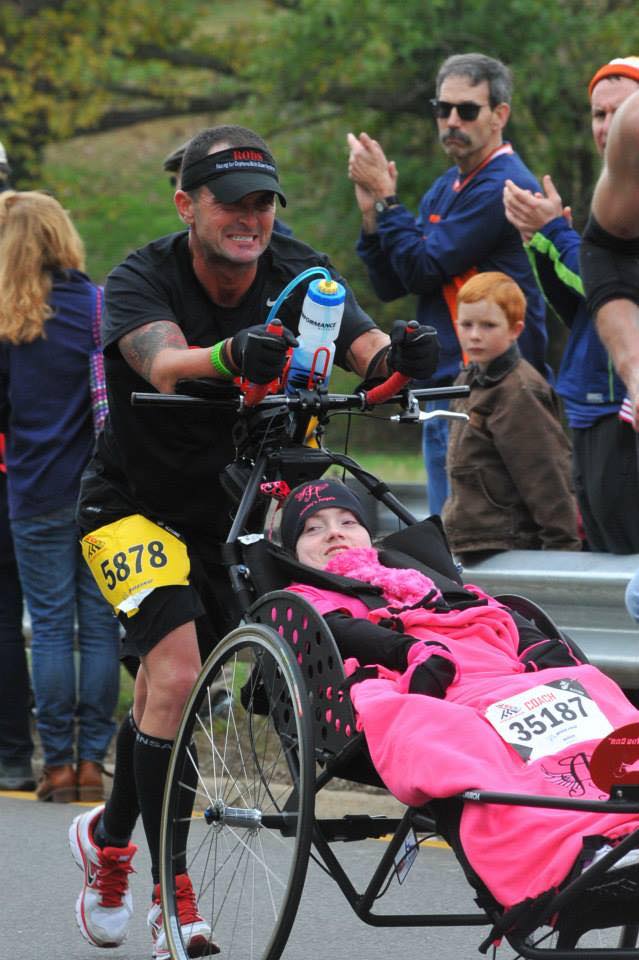 One of those partners is Gabby, a girl with Cerebral palsy who was featured on another E:60 piece. After seeing her story, Heath contacted his producer to make a connection. When Gabby's Mom watched Heath's video, her initial reaction was "I don't want to talk to him. That guy's a jerk!" But she gave him a chance and, to date, Heath and Gabby have run 10 marathons together, including Boston.
In one of the recent races, Gabby had the option – do you want to take it easy or do you want to go fast today? She replied, "I want to win." Twenty miles in Gabby turned back and shouted "Heath, it's time for beast mode." That day they were 4 minutes off of Heath's solo PR. Beast mode indeed. During the race, Gabby told him, "Today I'm like a butterfly. I'm not disabled, I'm just like everybody else."
Those are the moments he lives for.
It's astonishing to see the results of this transformation. Heath's as driven and successful as ever, but he's using that drive to lift others instead of his own image. A man who was once running, scared and selfish, is now a hero to millions who runs with purpose and conviction, straight towards imperfect people.
A vision for running
When you ask Heath what he thinks about when he runs, he'll describe for you a scene he imagines will take place someday in heaven.
He imagines himself coming to a set of gates where he is welcomed by Jesus, who tells him "get on in here Heath, there are some people who want to see you." He's then taken into a packed banquet hall. He sees that the people are not at all typical – the women are supermodel-beautiful, the guys are tall, dark and rippling with muscle. "These are not my people. I'm in the wrong room" he thinks. Then, one of the women, drop dead gorgeous, walks up and says "Dad, it's me Paisely. These are all the kids that you pushed. Up here we look on the outside like we did on the inside down there."
This is the vision that drives White's sacrifices for people with special needs.
He will stop me here and say, "that's not it. It's not that I'm doing something great for them. It's the other way around. They're helping me."
"I've come to realize that I need them way more than they need me. If I go for a couple of months without pushing anybody, I just feel stale and stagnant. Like 'why am I even here?' Who can I run with next? There's gonna be some lesson for me to learn from this person."
Heath once thought he was losing his perfect life. Now he knows it was never perfect to begin with. "Everything I've done. Everything I've tried to accomplish. It was never going to be perfect. My love for Paisely is perfect."
What does it say about you?
What does it say about you if you're child is diagnosed with disability? What does it say about your life? I asked Heath how he would answer the question.
"It says God picked you for a reason."
When Paisely was born, this was his grandfather's word of wisdom – "Boy, God doesn't give those babies to just everybody. He picked you for a reason. You may not see the reason, but He does."
Now Heath gives out the same advice. "God picked you for a reason. And you don't know it right now, you might not know it for years to come. But you gotta be open to seeing the good in it and to learning the lesson that He's going to teach you."
This is the lesson so many of us have learned through our kids:
You don't have to be perfect to be loved. You don't have to be typical to be beautiful. Love is far stronger and more satisfying than anything else you can achieve in this life.
It's a lesson that changes everything.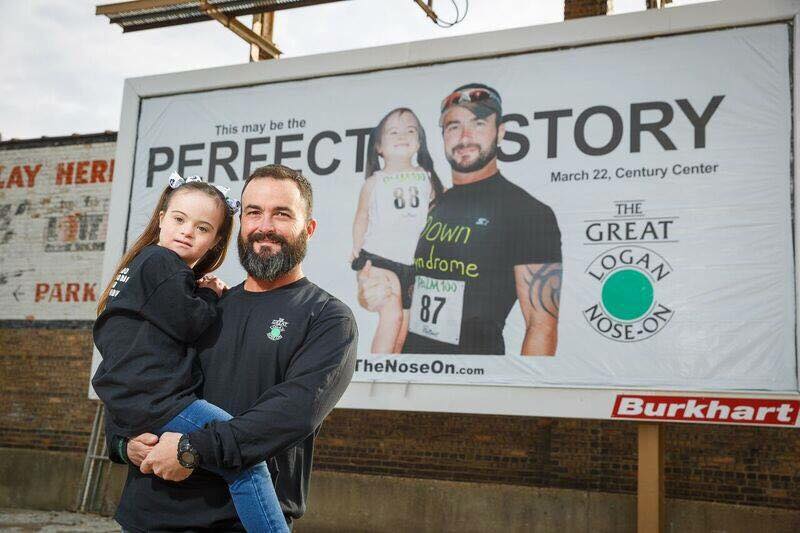 Heath's desire every time his story is told is simple: "If I can just inspire one person. If one person hears my story and their friend has a diagnosis and they're having a hard time with it. They might think "I remember the guy I heard about, he was complete jackass and he turned around. Let me tell them this story. If that happens just once, then it's worth it."
Maybe that's you.
I'd love it if you would help me spread Heath's story. You can use the buttons below to share this post on social media.
To get more content from These Small Wonders, click here and subscribe to the blog for updates.